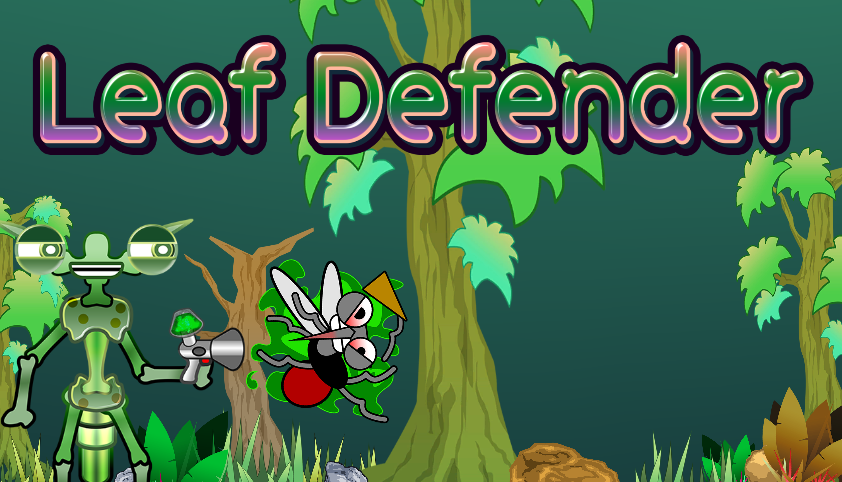 Leaf Defender
Zak the walking stick is in a sticky situation. To help him, bring justice to the pesky punks trying to burn the forest down. Move with WASD. Shoot your trusty water mister with SPACEBAR. Pick up glue-based weapons from the StickyJustice Co. to stick it to the bugs. Stop them all before they burn too many leaves!

Swap weapons with Q and E. Use F to place flytraps.

Made in 72 hours for the Butterscotch Shenanijam 2018 by Ryan Kline and Micheal Mauro.
Install instructions
Download the zip file, extract it, and run LeafDefender-BSSJ2018.exe.